Study Reveals The Best Age To Get Married
In an ideal world, relationships would run their course organically and we wouldn't have to talk logically about all of the little details.
It has a habit of ruining romantic moments, and no one wants that.
undefined


But alas, these discussions have to happen, and if you are planning on getting married you may want to listen to what this study has to say.
According to research by University of Utah sociologist, Nick Wolfinger, which was published by the Institute of Family Studies, couples are less likely to split up if they tie the knot between the ages of 28 and 32.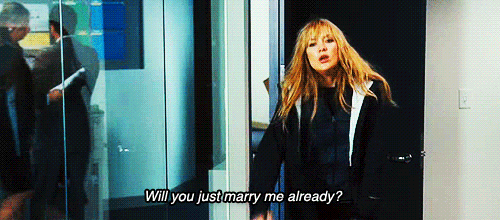 undefined


That contrasts with the previous train of thought which believed that waiting longer to get married would lead to more stability:
The odds of divorce decline as you age from your teenage years through your late twenties and early thirties. Thereafter, the chances of divorce go up again as you move into your late thirties and early forties.
Credit: Institute of Family Studies
The kinds of people who wait until their thirties to get married may be the kinds of people who aren't predisposed toward doing well in their marriages.

People who marry later face a pool of potential spouses that has been winnowed down to exclude the individuals most predisposed to succeed at matrimony.
Featured Image Credit: Pexels
Topics: You, Study, Couple, Love, Relationships, Engaged