People Are Disgusted With This Girl's Selfie And We Can See Why
There is a time and a place to take a selfie.
When you've just stepped out of the hairdressers, date night with your boyfriend, or to show off a brand new outfit are all acceptable times and places.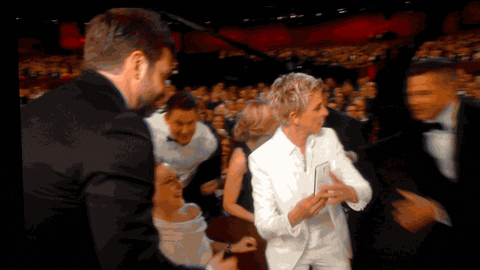 undefined


At a funeral, however, does not fall into that category. If you are taking selfies at a funeral, you really need to take a long, hard look at yourself.
And yes, Francesca Fierros Palomino, we're talking to you.
Dressed in black, she decided that her grandad's funeral, with the man himself lying in his coffin in the background, was the perfect occasion to take a snap.
She captioned the selfie, 'Rest in Peace, grandad', even using the coffin and grandfather emojis, as if we needed those extra details.
Francesca even felt the need to take another photo with the caption, 'Coming back from the funeral, Rest in Peace grandad'.
Naturally, some people were extremely offended, one person writing: 'If she was my daughter and it was my father's funeral I would have taken her away from there. What a lack of respect.'
But others didn't seem to have a problem with the girl's behaviour.
So readers, what do you think? Does Francesca need a good talking to, or are funeral selfies acceptable? Let us know in the comments!
Featured Image Credit: E4/CEN
Topics: You