There's A Reese's Easter Gift Box And You Need It Right Now
If you're a fan of Reese's, then you're going to be hopping for joy at this Easter gift box.
The incredible set includes: 1 x Reester Bunny 141g, 3 x Reese`s Peanut Butter Creme Eggs 34g, 1 x Reese's 3 Cups, 1 x Reese`s Pieces Stuffed Cups, 1 x Reese`s Cup Snack Size 15g 3 x Reese's Easter Eggs 34g, 1 x Reese's Sticks, 1 x Reeses Nut Bar and 3 x Reese's minis 10g.
The incredible set is £24.79 and has free delivery to the UK right now.
If you think you deserve one (of course you do, look at you) then treat yourself. Or, maybe you have a friend who you think could do with cheering up? You can buy them here.
This comes after we were just getting over learning about the fact Reese's Ice Cream exists, and it looks amazing.
The perfect amount of Reese's Peanut Butter Swirl mixed in with delicious, creamy ice cream. What more could we ask for in a snack?
Reece's

We also can't get enough of these dreamy Reese's Peanut Butter Ice Cream Cups.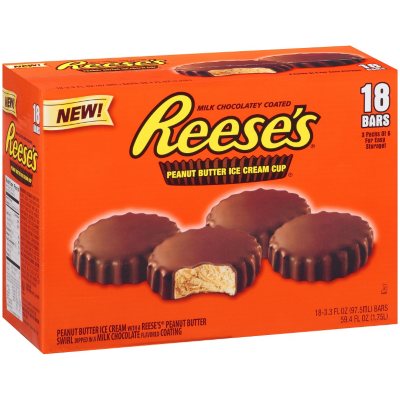 Reece's

Sam's Club describes the chocolately-goodness as: "Reese's Peanut Butter ice Cream Cup Bars feature yummy Reese's peanut butter ice cream cup bars with a Reese's:registered: Peanut Butter Swirl dipped in a milk chocolate flavoured coating." Yu-uuum.
Featured Image Credit: Miramax Films/Amazon
Topics: Tasty, Tasty Food, Food And Drink, Tasty Events, easter