Love Island 2018: Alex George's Tinder Date Accuses Him Of 'Using Her For Sex'
Less than a week into the new series of Love Island, Alex George seems to have captured the hearts of the nation, with thousands of viewers desperate to see him find love on the ITV dating show.
However, it seems like not everyone is a fan of Doctor Alex, as one woman claims he tried to 'use her for sex' after they met on Tinder.
Thirty-two-year-old Emma, matched with the new Islander in September 2016 and claims he ghosted her when she refused to have sex with him after a date.
ITV2

The legal professional matched with Alex when he was a trainee doctor in London, before deciding to meet up with him.
She told The Sun: "Soon after exchanging numbers and liking each other's pictures on Instagram we decided to meet up.
"Alex came across really well on message and in real life he seemed like the dream - well spoken, smart and attractive, of course.
"He was also a doctor - not that it mattered to me - although it clearly did to him, as he kept mentioning what he did for a job."
ITV2

She continued: "He would call me late after work, and he came to see me at work for lunch on his day off."
After three dates together, Emma claims Alex invited her back to his flat, where they shared an intimate kiss.
She explained: "Everything was going fine. We started kissing and obviously he wanted a bit more.
"I said 'no', because I felt like it was still too soon for us to go all the way, but then he started getting really funny with me.
"He kept saying 'go on, go on', which made me feel really uncomfortable, and I said, 'I don't really know you'. I just wanted to give it a bit of time as it had only been two weeks since our first date.
"After I kept refusing he said, 'Why are you being funny' and I said 'I'm not'.
"I then made it clear that sex wasn't going to happen that night, and he suddenly said 'I'm tired' - giving me a huge hint to leave."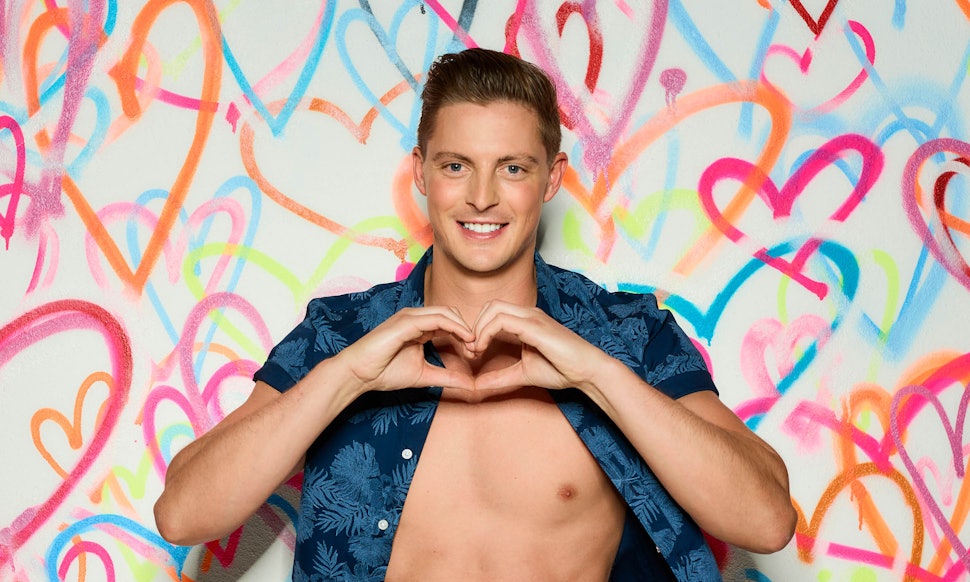 Image result for alex george love island

When Emma left, she text him to say that she had had a nice night, and was met with a response of: "Ok great," and that was the last she ever heard from him.
She continued to explain: "He ghosted me, and I soon realised he had had one thing on his mind the whole time.
"He says that he's a really nice guy, but he's not. He just wants to have a bit of fun.
"While he may say he's a gentleman, he just basically wants to shag. When he doesn't get it, he will just move on to the next girl.
ITV2

"He'll charm you, and when he doesn't get what he wants he will just palm you off."
Emma said that hearing Alex refer to himself a 'gentleman' in his Love Island intro angered her because she doesn't believe that he is.
"He totally puts that persona on."
"Surely a gentleman would be like, 'Oh don't worry if you don't want to have sex just yet', and then carry on seeing that person. But he was like, 'Nah'.
"He's an a**hole and I had a lucky escape!
"He always went on about being a doctor and being professional, and I thought there's no way he would do anything like that.
"I think he wants his five minutes of fame so he can cash in as he made no secret when we were dating of the fact the NHS didn't pay well at his junior level."
Love Island continues tonight at 9pm on ITV2.
Featured Image Credit: ITV2/Love Island
Topics: Entertainment, TV News, TV Entertainment, Alex George, Love Island