12 Things We Learned From Roald Dahl That Prepared Us For Adulthood
September 13th sees the celebration of Roald Dahl Day. This year marks 100 years since one of the best storytellers was born and it's set to be a huge worldwide celebration! Many bookshops, schools and theatres have started to get organised for the day. Here's some inspiration...
From James and the Giant Peach, Charlie and the Chocolate Factory to Fantastic Mr. Fox and Matilda, Roald Dahl has not only brought us fictional stories and lovable characters, but has provided imagination to children over the years and given many lessons to help guide them through life.
1. Never judge a book by its cover.

James and the Giant Peach taught us that appearances can be deceiving (he befriends giant bugs, which at first seem terrifying but are actually super friendly). Roald Dahl points out the importance of not judging someone by their appearance, but rather by their personality and judgements.
2. It's okay to be different.

Growing up, Matilda was always my favourite; she taught us that being different is good and to think for ourselves. A self-confessed bookworm and the outcast from her family, she showed that being different is much more interesting than being 'normal'. Being unique can be magical.
3. In the end, good always wins over evil.
Much like the description of The Twits: "If an ugly person has ugly thoughts it begins to show on their face", Roald Dahl made sure to teach us that it's important to be kind to others. It will get you much further in life.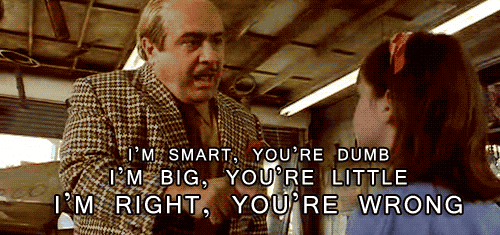 smart matilda danny devito movies film

4. Friends are important.
Sophie from The BFG wasn't scared to befriend a giant, and throughout life we need our friends to help us out in some tough situations. It's important not to rule out friendships with people who are different from us.
5. Learn how to be independent.
In many of Roald Dahl's stories the protagonists' are often children without parents or with some who are cruel. This taught us how to take problems into our own hands, mature and find enjoyment in life without constantly relying on others.

6. Always be confident in your abilities.
Fantastic Mr Fox shows us that through perseverance and confidence, you can achieve a lot. Don't be arrogant, but self assurance can bring great things.

film years willy dahl adaption

What would life be without a world of pure imagination? Think of all the magical creations Willy Wonka created in his chocolate factory, it's important that as we grow up we don't lose a sense of wonder.
8. Make the best of any situation.
Life won't always go the way you've planned it, it's up to you to make the most of what you've got. Sophie from the BFG, similar to Matilda, found a way of escaping from her horrible situation, and you can too.
Roald Dahl created a whole new language for many characters in his books to create a more magical and interesting world for them. He always made us believe that reality and fantasy could intersect.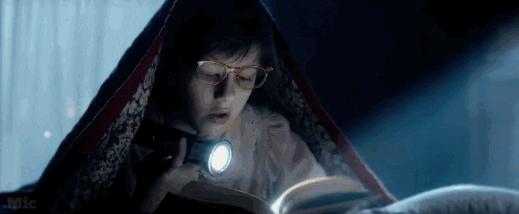 Mic trailer arts steven spielberg roald dahl

10. Growing up isn't always fun, but we've got to do it.

Let's be honest though, if we didn't who would there be to pass on the world of Roald Dahl to the next generation? Remember: 'Never grow up...always down.'
11. Always try your best.
The author makes sure that we never do anything by halves, we put our whole effort into it and enjoy what we're doing.
12. Anything is possible.
As cheesy as it sounds, sometimes dreams do actually come true. Think of Charlie Bucket from Willy Wonka and the Chocolate Factory! A poor boy won a golden ticket, and eventually a whole factory. Believe in yourself, have hope and something good will come of it.
Featured Image Credit: Quentin Blake
Topics: You, Books, Charlie and the Chocolate Factory, Reading