All The Best Theories About Fantastic Beasts And Where To Find Them
Here at Pretty52 we are so excited for the release of Fantastic Beasts And Where To Find Them as it gives us even more of an insight into the Harry Potter world. Hey, who doesn't love a world full of magic, excitement and adventures?!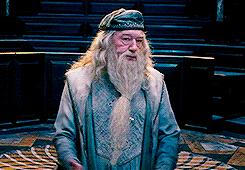 undefined

This time, set in New York City, we're introduced to lots of magical creatures and interesting new characters as Newt Scamander (Eddie Redmayne) has just completed a trip around the world to find extraordinary creatures.
So, as the movie is released this week (eek!), we thought we'd round up the best fan theories on the new series.
The Deathly Hallows Play An Important Role In The Movies.
We've all seen the posters for Fantastic Beasts and how exciting everything looks, but one thing that stands out in particular is the Deathly Hallows symbol beside the image of Percival Graves (Colin Farrell for all you muggles).
Many think that Grave could be the Auror possibly be looking for the Elder Wand, the Invisibility Cloak and the Resurrection Stone. Or is he working for, or in allegiance, with the powerful Gellert Grindelward? Either way, it looks like the Deathly Hallows have a big part to play in the upcoming movies.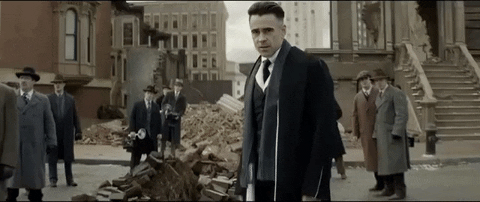 undefined

But, Maybe It's Not That Simple.
Many fans are looking deeper into the appearance of the Deathly Hallows symbol and are suggesting that Percival Graves is actually Gellert Grindelwald.
Okay okay. So we have posted before that Johnny Depp is rumoured to play Gellert Grindelwald (and honestly, we still don't know how we feel about that) but hear us out. Remember in Harry Potter And The Goblet Of Fire when Barty Crouch Jr. pretended to be Mad Eye Moody with the help of some Polyjuice Potion? Maybe that's the case here to throw fans off completely as Graves could be under the guise of a MACUSA Auror. Some speculate that Colin Farrell's character could actually be trying to bring down the Congress from within.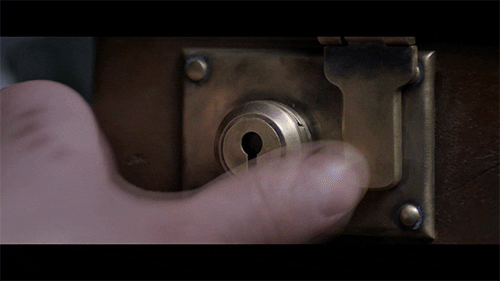 undefined

The Two Wizarding Worlds Are More Connected Than We Might Think.
Major Harry Potter fans will love this one as it connects everyone's favourite half-giant, Hagrid, and his not-so-lovable acromantula, Aragog, to this new wizarding realm.
This theory is built upon a quote from Aragog in Harry Potter And The Chamber Of Secrets:
I came to Hagrid from a distant land, in the pockets of a traveller.
Hmmm... could this 'traveller' possibly be Newt Scamander, who famously collects magical creatures during his world travels? It sounds like us, if we wish hard enough, that he could fit the description. Maybe a young Rubeus Hagrid even acquired his arachnid friend from Scamander himself? Considering that Newt is only middle-aged by the time Hagrid attends Hogwarts in the 1940s, it's an entirely plausible theory.
Fun fact: This would mean they were both expelled from Hogwarts School of Witchcraft and Wizardry for their fondness of magical creatures.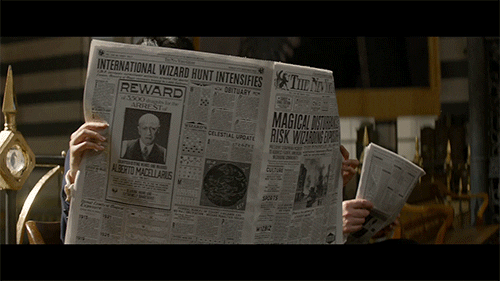 undefined

Voldemort *Might* Even Be Involved.
Well, not so much Voldemort himself but rather his father. Now this one sounds interesting, especially with Grindelwald involved too. It is believed that Credence Barebone (Ezra Miller's character) could in fact be Tom Riddle, Sr., a Muggle born in 1905 and who went on to father Tom Riddle, Jr. - the Dark Lord himself. Reddit user 'imaginnarrator' says:
"Little is yet known about Credence, the adoptive son of the wizard-phobic fanatic Mary Lou (probably the main antagonist in the upcoming trilogy), but it is stated by JK Rowling that the 'troubled and mysterious' boy will become a 'notable character, within the Harry Potter universe."
And, if you ask us, this description is pretty similar to Voldemort too. Because really, who is more troubled and mysterious than him?
Mind blown!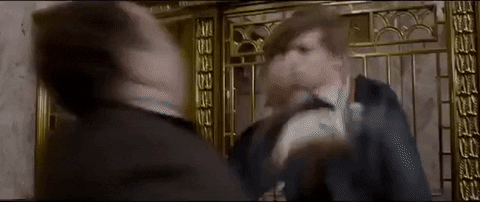 undefined

Or Maybe, Credence Is More Snape-Like.
While the Voldemort theories run deep, it can also be argued that the physical appearance of Credence is more similar to Snape's: dark hair, pale skin, brooding nature. Entertainment Weekly refers to Credence as:
Withdrawn, extremely shy and far more vulnerable than his two sisters, Credence is defenceless against the abuse that comes in response to the slightest infraction of Mary Lou's strict rules. But his loneliness also makes him susceptible to the manipulation of Percival Graves (Colin Farrell), who has taken a personal interest in Credence.
And while Voldemort might be withdrawn from everyone, the part about loneliness and vulnerability makes us want to sob forever over Snape's promise to Lily. Maybe Credence is more like Severus, after all? Have a think about this one.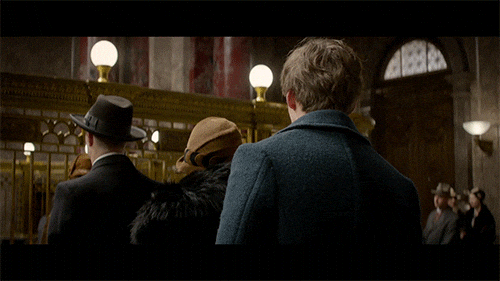 undefined

Tina, Queenie And Credence Are All Related.
(Of course this one would only work if neither of the two above came true.)
Credence is described as mysterious and troubled, and has been adopted by Mary Lou but maybe he's a secret brother to Tina and Queenie also? It might sound a bit far-fetched but we know that the Goldstein sisters were 'raised by each other', so we can assume that they lost their parents at relatively young age. Surely three people losing their parents in this magical world can't just be a coincidence?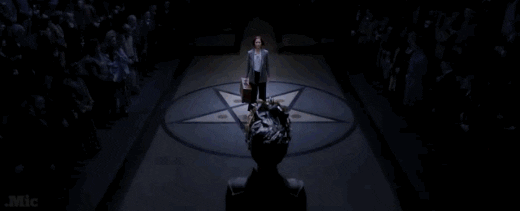 undefined

What We Think We're Watching Isn't Actually What We Think It Is.
A new featurette released for an IMAX event reveals even more secrets about the movie. We know JK Rowling is known to drop clues and bits of set-up for characters and arcs that would be further developed later on in the series. Check out the video:

It looks as if the movie is a set of flashbacks, possibly taking the form of memories in a Pensieve. And, it would make sense if those memories belonged to Newt Scamander.
All of these theories sound amazing! Be sure to check out the magical trailer:
Written by Eve MacDonald
Featured Image Credit: Warner Bros. Pictures
Topics: Entertainment, Books, Harry Potter, Film, J.K Rowling, Fun, Fantastic Beasts And Where To Find Them, Cinema