Pretty 52
http://www.pretty52.com/
http://www.pretty52.com/assets/images/theme/logo.svg
If you're Adele, life is pretty good at the moment.
Not only did she clean up at the GRAMMYs, winning a total of five awards and beating Beyoncé to both Record of the Year and Album of the Year, she is also reported to have made a killer half a million pounds for every single night of her tour, according to The Sun.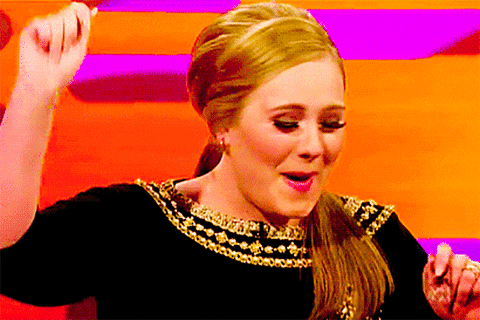 Accounts from Remedy Touring, of which Adele is director, allegedly show that the 28-year-old's first world tour- which lasted for 107 days across Europe and America- pulled in a profit of £11.5 million between October 2015 and April 2016.
And that makes the London lass the ninth highest paid performer ever.
A source said:
Given this was Adele's first ever world tour her earnings really are incredible.

If you break it down then she was making more than half a million quid every single night.


The latest accounts just go up until April, when she was only a few months into the tour, which make it all the more astounding.


Adele was selling out arena after arena every night so her income would definitely have shot up at the same rate throughout the rest of the year.


It's no wonder she was so keen to upgrade to stadiums for her upcoming [11-date] Australia tour.
Credit: PA
Madonna is the highest paid performer, taking £3.8million per night for her Sticky and Sweet Tour back in 2008/9.
Bruce Springsteen comes in at number two with £2.2million for his Wrecking Ball Tour in 2012/13.
Roger Waters took spot number three for The Wall Live from 2010/13 with £1.6million per night. Featured Image Credit: PA