If Your Copy Of Harry Potter And The Philosopher's Stone Has This Typo You Could Be Rich
Harry Potter And The Philosopher's Stone may have been the book that kicked off one of the world's biggest and most successful franchises ever, but like any other book it was probably subjected to quite a few edits from various people before hitting the shelves.
The world of novel editing is often a complex and confusing one, with several people passing their edits back and forth, often only changing a few words here and there, or changing the order of sentences or whatever. After the editors have looked at it, a senior editor will sit down with the original writer and collate all the edits into one completed manuscript.
It's a long process and it can take a lot of time. We all know how easy it can be to miss a tiny mistake after you've stared at the same document hundreds of times so occasionally little errors can creep into books and often they don't get spotted until the book is already on sale.
That's what happened with one mistake from the original Harry Potter book, but since the error is so rare, owning one of the books with the errors in it could earn you some serious money!
So what's the mistake? Well, according to the Sun, in the very first edition hardback version of Harry Potter And The Philosopher's Stone there's a mistake on page 53, where, in the instructions telling Hogwarts students what they'll need to bring with them to school, '1 wand' appears twice.
Experts reckon only about 500 copies of the books with the error in them were ever published so if you've got one you're very lucky indeed.
But the big question we're sure you're asking is 'how much money could I make with this book I picked up for a fiver back in 1999?' And the answer is... a lot. Bonhams Fine Books And Manuscripts in London are selling one in November and it's expected to sell for up to £20,000. Yowzers. You'd have to start an account with Gringotts to store all that money!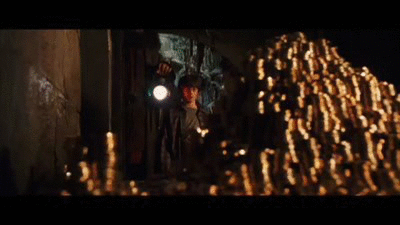 undefined

The head of books and manuscripts at Bonhams, Matthew Haley seems pretty impressed with the error's marketability:
As the first book in the series, Harry Potter and the Philosopher's Stone has a special place in the affections of the millions of readers across the world and the proof reading error about the wand in the first edition has, of course, become a treasured piece of Harry Potter arcana.

Like most enduring books aimed at younger readers, the Harry Potter books also have wide appeal to adults and there is a strong market among collectors for first editions.

This copy is in excellent condition - one of the very best I've seen - and we're expecting a lot of interest.
Well, if you don't mind, we're off to search our bookshelves!
Featured Image Credit: Warner Bros.

Topics: Entertainment, Harry Potter, Books, J.K Rowling, Error, Money, Mistake